Here at Garage Whifbitz in South Wales we have the very latest and one of the best 4wd dyno's on the market, the Dynojet 424x LC2 2000BHP dyno/rolling road.
These dyno's are well known to handle big power cars without the wheel spin issues that are present with cheaper lower powered dyno's. This means repeatable power figures which is very important when tuning a car.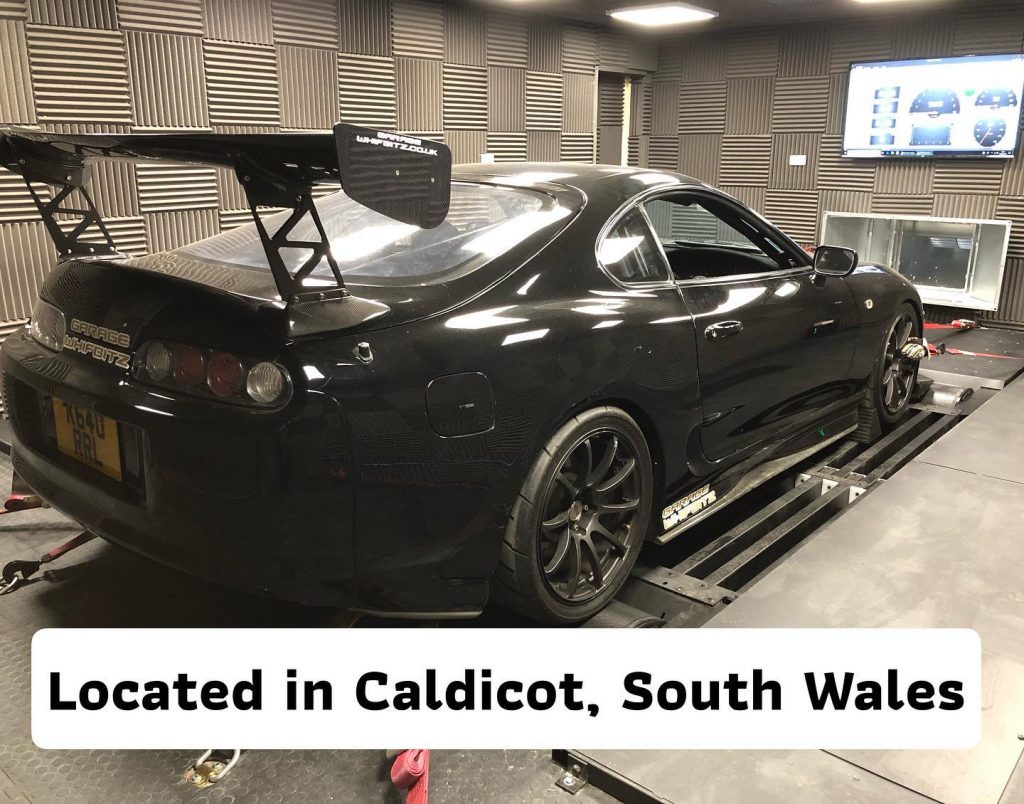 Unlike a lot of dyno's in the UK, we have installed our Dynojet dyno in a fully soundproofed room at a huge expense.
The cooling fan is pushing cold in from outside for the best cooling available, so the air is always fresh and cold. The cooling fan we use has an adjustable speed controller to insure the dyno room is operating at its optimum level to cool your car correctly. The exhaust is extracted with a silencer out to the atmosphere.
This makes our South Wales dyno one of the best dyno cells in the UK.
We have the best Dynojet 4WD dyno they offer which includes the optional Link system which means we can run any car on the dyno.
For instance some of the latest modern 2wd cars need to have all 4 wheels turning otherwise they go into limp mode, with the Dynojet Link system this doesn't happen.
The 424xLC2 features 2 x 24″ knurled, precision balanced drums, 2x Eddy Current Load Absorption Units, measures up to 2000 HP, 2000 FT LBS, 200 MPH, and is capable of 1600HP peak absorption (in AWD) making it the most powerful load control dynamometer on the market.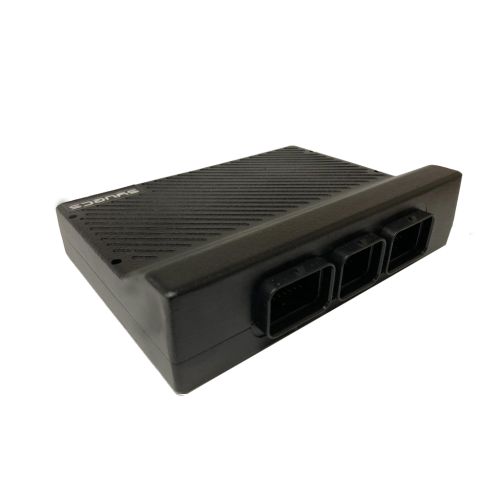 We can offer tuning on stand alone ecu's like Syvecs, Link and others. Along with installation of the ecu, we can do it all in house.
The dyno is also available to rent by the hour if required and we are happy to do dyno days for owners clubs.
Plug in remaps are also available for most applications, please contact us for prices.