The Toyota Supra MK4 which was manufactured between 1993-2002 is one of the most highly tuneable cars on the planet. We have been specialising in the Toyota Supra Mk4 since the year 2000 and in that time we've gained a huge amount of experience, we know the Supra Mk4 & 2JZ engines inside out. We have built countless big power Toyota Supra Mk4's along with our own company demonstrator which currently produces 1300bhp! We also spent a lot of years testing and developing our own product range on the track track between 2000-2010 testing the parts to destruction and learning what parts work and don't work. We competed in the European Time Attack race series with 2 Toyota Supra Mk4's from 2007-2010 winning our class in 2009 and runners up in 2008.
Its not all about building the most powerful car possible, we also service and maintained completely original factory Supra's too.
We can tune your Toyota Supra Mk4 to suit your needs, from just an exhaust to 1500+bhp conversions. There is so much to mention here we could write pages and pages about it but we will keep it simple.
Toyota Supra Non Turbo:
The easiest way to get a nice power upgrade on the Toyota Supra non turbo is to turbocharge it, we've been selling/fitting our own Garage Whifbitz NA-T log manifold turbo kit for 15+ years. This will take the power to about 350-520bhp depending on what supporting mods you fit. The stock 2JZ-GE engine itself will take 520bhp without opening it up and that's about the limit of our NA-T log manifold turbo kit. Any more than this and you will need to use our tubular manifold turbo kit which is more expensive but does allow for more power if you want it. The 2JZ-GE engine itself will take about 750bhp with just a thicker head gasket upgrade to lower the compression allowing more boost.
The auto cars are limited to about 400bhp unless you fit one of our popular ZF 8 speed gearbox conversions that is. The Supra non turbo manual comes with the 5 speed W58 gearbox which seems a bit hit and miss, we have customers running 500bhp through them with no issues but other's have blown at 350bhp, so its a bit of a lottery with the W58 unfortunately. The later 96on facelift non turbo Supra's came with the V161 6 speed gearbox so no problems there.
Toyota Supra Twin Turbo:
The Toyota Supra twin turbo cars are easier to tune than the non turbo cars due to them being turbocharged already and coming with a stronger autobox which can take about 600bhp and the 6 speed V160/161 manual which will take whatever power you like pretty much. 420bhp is easily achievable with just a few bolt on mods like exhaust, decat, intercooler, fuel pump, spark plugs, boost controller and fcd.
Assuming its all in good health the 2JZ-GTE engine can take 750bhp no problem at all. To get to this power level you'll need a list of bolt on parts single turbo kit, cams, ecu, fuel system, intercooler, clutch, exhaust and a few other small parts like spark plugs, catch tank, etc.
After this point the engine will need to be forged, there are various different options available depending on how much power you want to produce. We can take your Supra Mk4 to a 1000bhp and beyond please contact us for options.
From the factory the Toyota Supra Mk4 was fitted with automatic and manual gearbox options, the non turbo cars had a 4 speed auto and 5 speed W58 gearbox which both only take about 400bhp safely and the later facelift non turbo cars had the much stronger 6 speed V161 gearbox which will pretty much take any power.
The Toyota Supra Mk4 twin turbo was fitted with an auto with the VVTi facelift cars using a tiptronic version, both of these can take about 600bhp max. They we also fitted with the 6 speed V160 and V161 (facelift) gearbox which again can take pretty much any power.
The 4 speed auto gearboxes are pretty ancient these days, automatic gearbox technology has totally changed since the early 90's. We have developed a 8 speed gearbox conversion being controlled by the Turbolamik TCU which absolutely transforms the car. Gone are the slow 1990's slushes gear changes which are replaced with super fast gearchanges with auto and manual modes. You can read more about the conversion on our website here.
The Toyota Supra Mk4 has always had a reputation of being a very solid and well built car which is still very true but as the cars are getting older and older they are needing more and more maintenance work. A big part of our business now is restoration work, mainly around the rear of the car as thats the area they are suffering. The worst areas that are suffering from corrosion is the rear subframe, suspension arms, subframe mount bushes, diff bushes, propshaft couplings, fuel and brake pipes, hand brake cables and fuel tank cover. Some areas of the body itself are rusting too like the sills, around the rear subframe mount and boot floor which you cant see as its hidden behind the rear subframe. The key thing is not to leave it as rust is like a disease, once it sets in it just spreads and gets worse. Some example pictures below: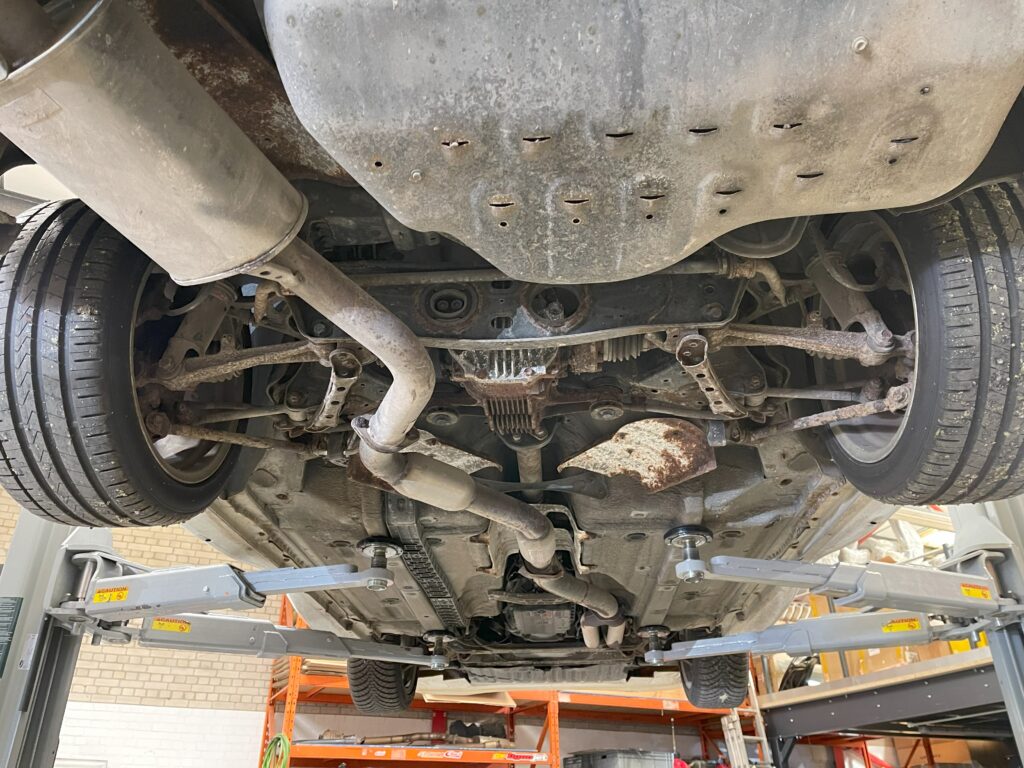 We offer a variety of different options when restoring your Supra with either original genuine parts or quality aftermarket parts depending if you want to keep it original or improve it with upgraded components. Please see below pictures and videos showing a couple of cars we've completed: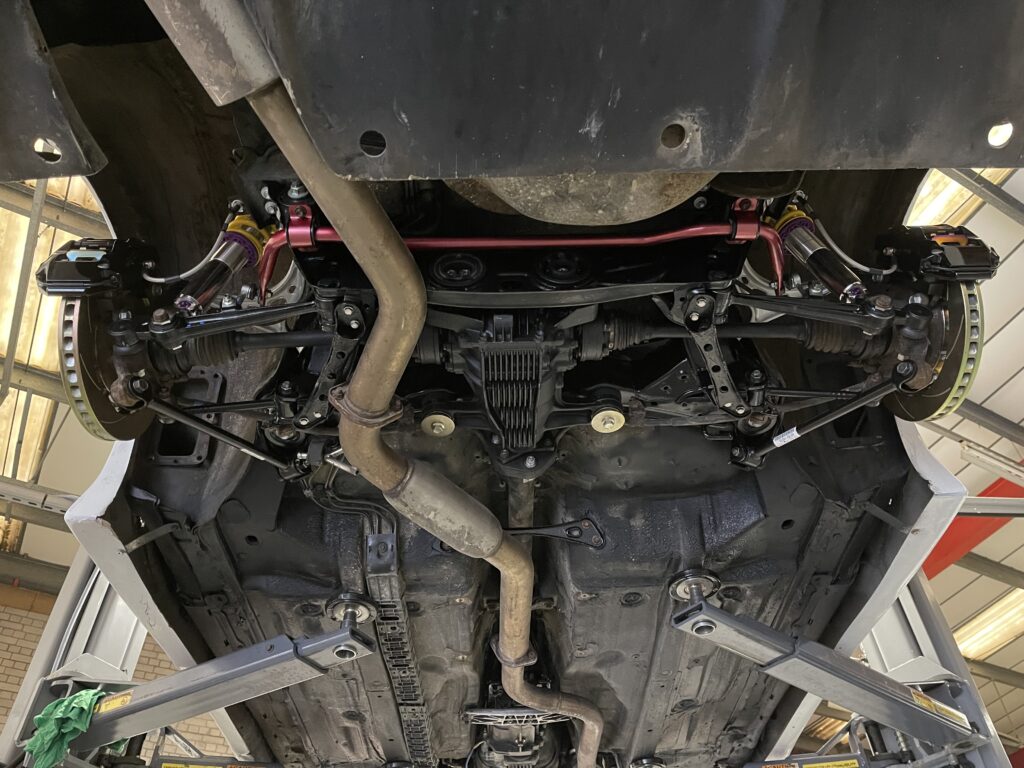 We also have a range of suspension, brakes, bodykits, wheels, diffs, etc, you name it we can supply it and fit it.
Don't forget we also cater for other Toyota vehicles including the GR Yaris, Supra A90, GR86, GT86, MR2's, Celica's, Starlets, etc.
Please contact us for any enquiries or just advise if required.