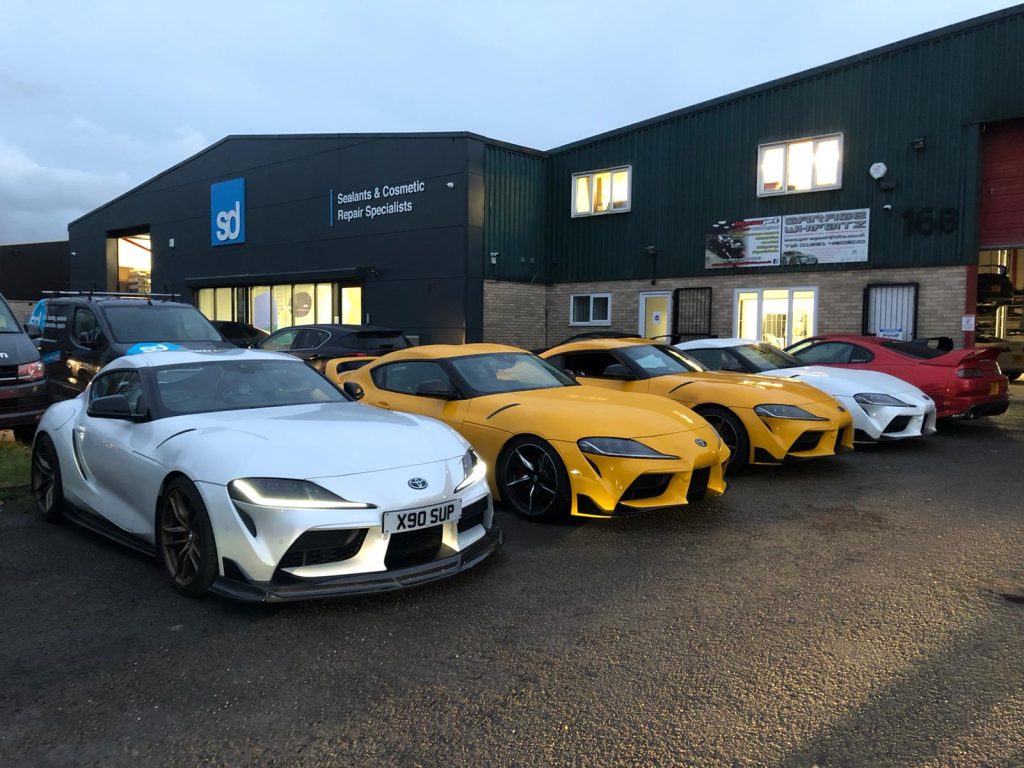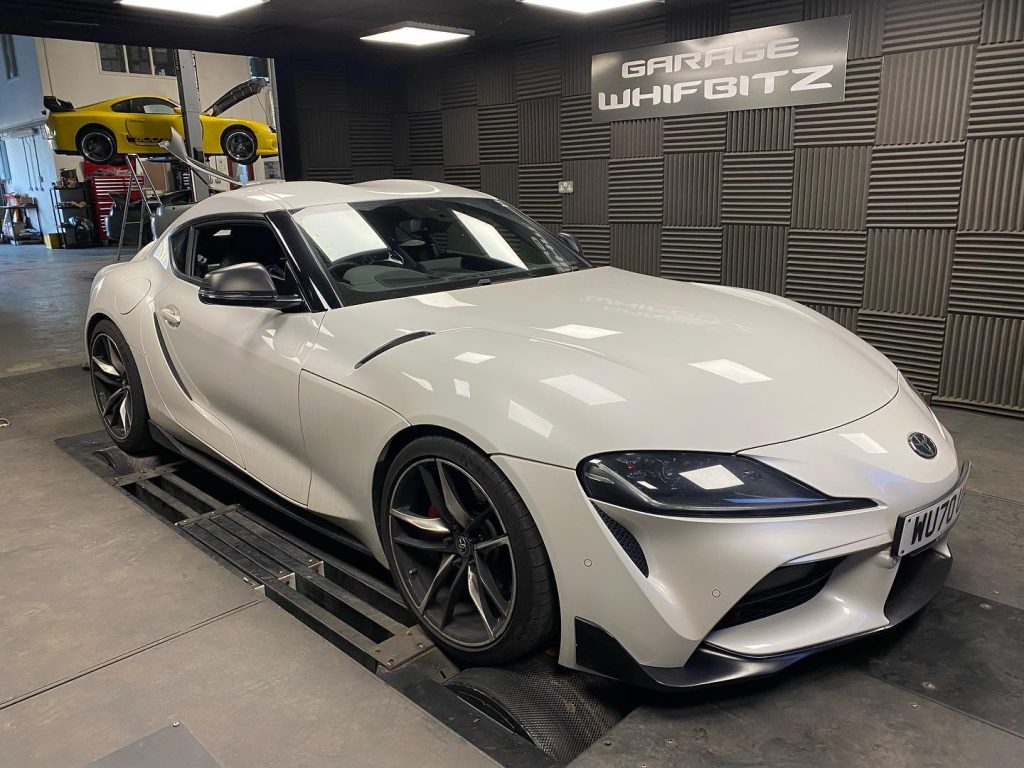 Here at Garage Whifbitz we've been tuning, modifying, racing, servicing and developing the Mk4 Toyota Supra JZA80 since the year 2000 and we were really excited when a new Supra was announced, its been a long wait!
October 2019 and our brand new 2020 GR Toyota Supra A90 arrived to start the development of our own range of parts and test them to destruction as we are constantly doing with the Supra JZA80. You can see details of our shop car by clicking here.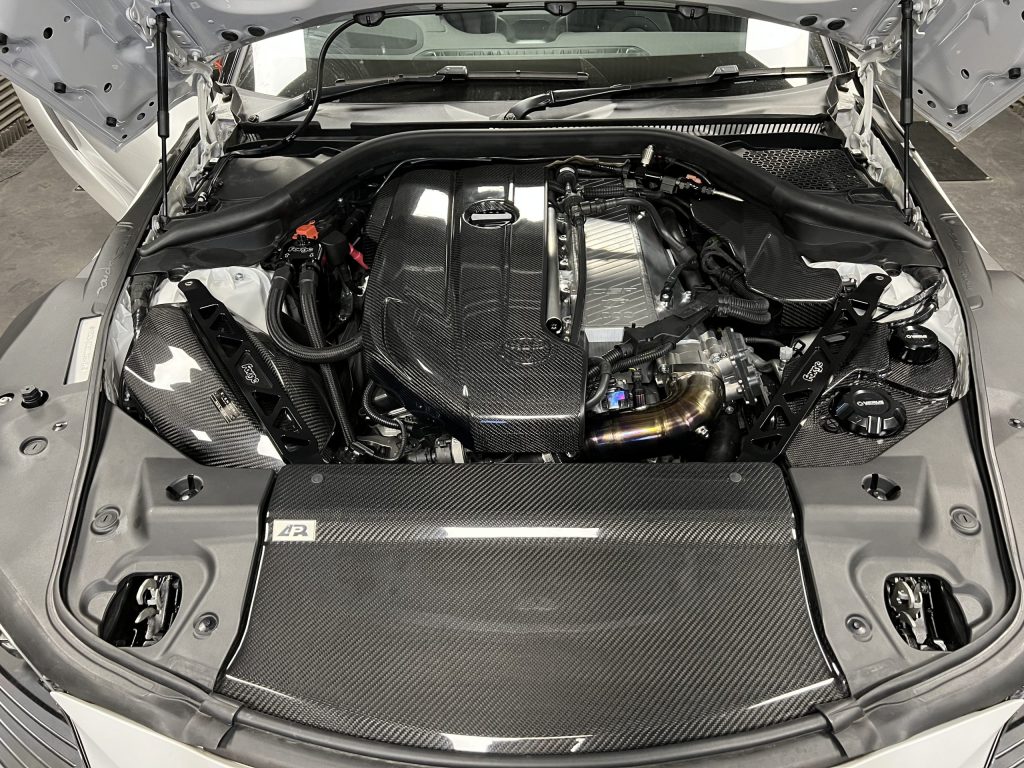 As you probably know the 2020 GR Toyota Supra A90 comes with 335bhp from the factory, we checked it on our Dynojet 4WD rolling road and it was making 390bhp at the flywheel approx which seems to be what everyone else is finding too.
As with the Mk4 Supra JZA80 we will be constantly developing our product range for the GR Toyota Supra A90. Our latest tuning packages are listed below to safely raise the power/torque with some simple bolt on parts which absolutely transforms the way the car drives.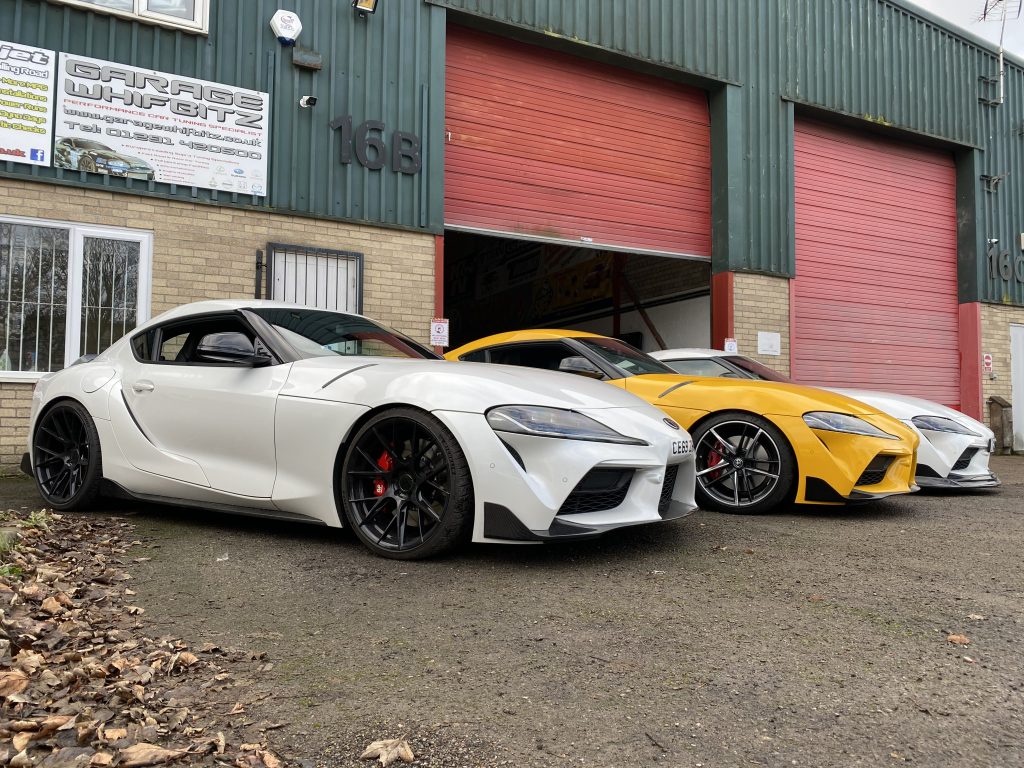 We also offer suspension, brakes, carbon body kit parts and loads of other upgrades too, please get in contact or see our online shop for the available parts
Stage 1
---
Custom remap using the fantastic Ecutek tuning platform, this rewrites the standard ecu with some great features:
Rolling anti lag – by holding down a button the steering wheel at the required engine rpm, floor it and release the button with instant power, great for rolling races
Steering wheel switchable maps on the fly, up to 4 different maps are available, normally on stage 1 we give you 2 maps, standard and high power modes
Ecutek connect bluetooth vehicle interface using a phone app to control extra features like exhaust burbles(pops & bangs on the overrun), torque reduction if its particular slippery and more
Our Stage 1 remap takes the car from 325whp to 407whp, when converted to flywheel power thats 390bhp to 485bhp approx. The torque raises from 383lb/ft at the rear wheels to a whopping 494lb/ft torque at the rear wheels.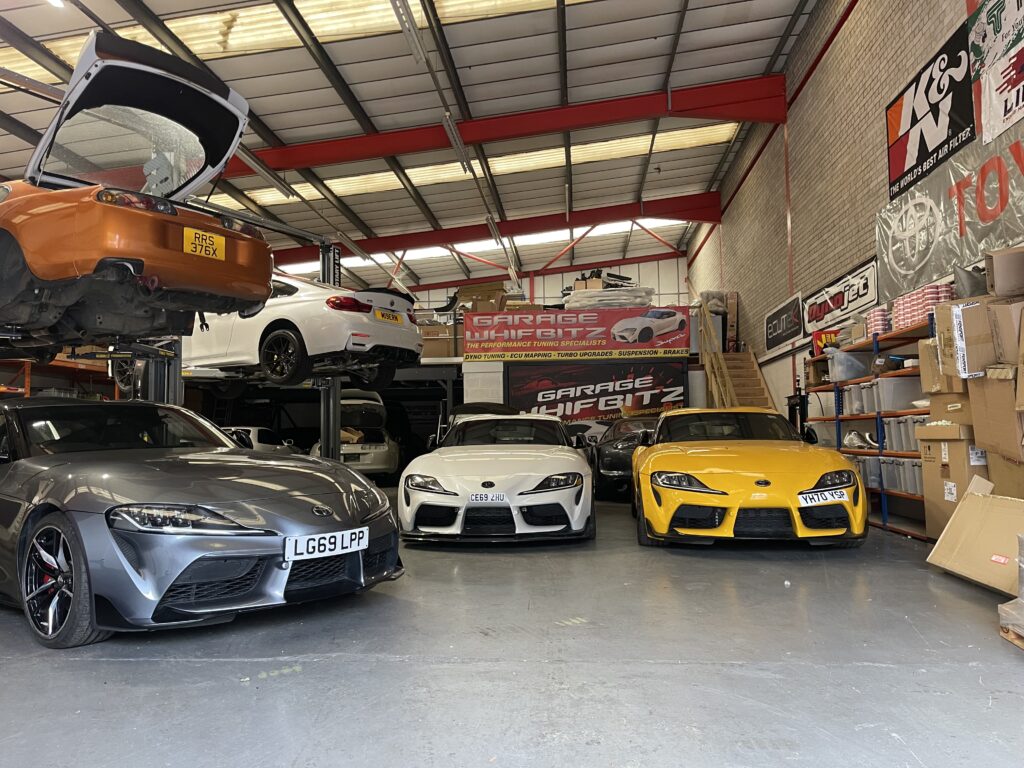 Stage 2
---
Our stage 2 tune has the same Ecutek features as the stage 1 but with a catless downpipe and OPF delete which releases some extra power and a bit of extra noise. Power goes up from 325whp to 425whp, when converted to flywheel power thats 390bhp to 506bhp approx. torque stays roughly the same as our stage 1 Ecutek tune.
Stage 3
---
Stage 3 is the same as stage 2 but with a hybrid turbo & full exhaust removing the OPF/GPF. We normally use the Pure800 hybrid turbo which makes around 524whp & 506 lb/ft torque an estimated 600bhp approx. on 99ron pump fuel.
Stage 4
---
Stage 4 tune is the same as stage 3 but with addition of flex fuel tuning, this is adding ethanol content to the fuel tank which massively increases power.
To do this you will need:
Flex fuel map
Flex fuel sensor kit
Port injection kit with 1000cc injectors
Motive Reflex to control the port injectors
We normally make about 650whp & 645 lb/ft torque which is about 740bhp approx.
Also we can add water/meth injection map or flex fuel ethanol tune to any of the stages of tune with some nice gains in power of just pump fuel.
Stage 5
---
Stage 5 would be a built engine and gearbox, 1000+BHP is available depending on your wants and needs and of course your wallet. Please get in touch for options available.