Whifbitz are the leading car tuner in the South Wales area, offering a professional bespoke service.
We have been modifying all makes and models of vehicles since the year 2000 and have huge experience in the Toyota Supra Mk4 and more recently the Toyota GR Yaris, BMW M3 & M4 and of course the Toyota Supra A90/Mk5. Nobody else in Europe has done what we have with the Toyota Supra MK4, competing successfully in the Time Attack Series winning the RWD class and racing in the Eurosaloon Series.
Not only that but we have a large range of our own products for the Toyota Supra Mk4 & Mk5, GR Yaris and BMW M3 & M4, produced over over many years of research and development. Products included turbo kits, carbon parts, brakes, bodykits, camshafts, engine pulleys, exhaust systems, silicon hoses, radiators, intercoolers, the list is endless, please check out online shop where they are all listed out for you.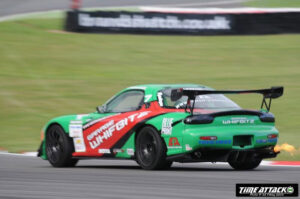 We competed in the Time Attack Series for 5 years, with out best results being 1st and 3rd positions secured in 2009 and 2nd and 3rd in 2010. Competing in a race series like Time Attack for such a long period of time with great success, we gained a huge amount of experience in building and preparing race cars to a very high standard. This is is reflected in the quality of work that goes into building and modifying customers road or track car. We can advise you on the best quality components to install on your car, we know which products work and don't work, the products you do and don't need. You can take a look at some of the customer car builds we have done here along with our own cars here.
Unlike a lot of our competitors our own cars are tested to the limits and beyond on the race track, developing new parts and experience which filters down to the end user, our customers.
We have full workshop facilities which caters for more or less any task. Some of the following is listed below, if you cant see what is required please do not hesitate to contact us.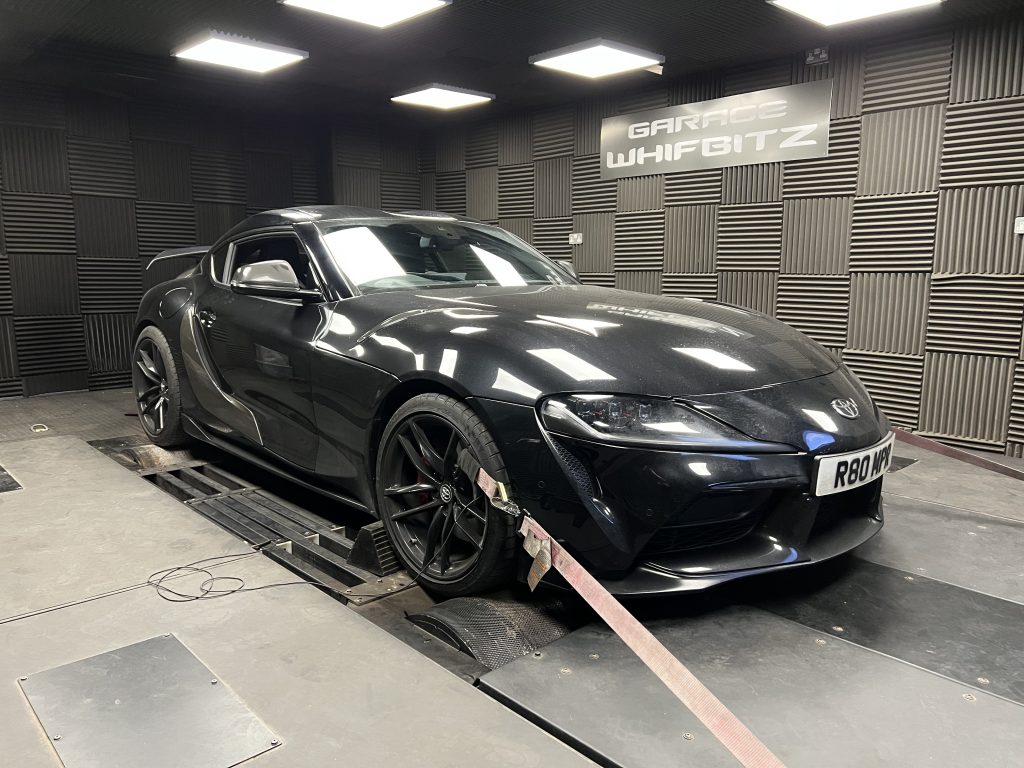 Modifications we can provide for you:
Fast road upgrades including power increases, suspension, brakes, wheels/tyres, etc.
Track day car preparation including brakes, suspension, weight saving, roll cages, power upgrades.
Race car & Drift car preparation to the highest standards available, please see our own cars under the Whifbitz cars section so you can get an idea on what we can do for you.
ECU installations using Syvecs, Apexi, Link and others if required. We can install and map your ecu here on our 2000BHP Dynojet rolling road.
Suspension upgrades including coil over adjustable shocks, poly bush kits, anti roll bars, adjustable upper and lower arms, etc
Brake upgrades including 6/4 pot conversions, upgraded discs, fast road/race pads, braided brake lines, race fluid.
Boost upgrades using Greddy, Blitz, HKS, Apexi, AEM electronic boost controllers.
Bolt on turbo conversions and custom turbo kits available on request.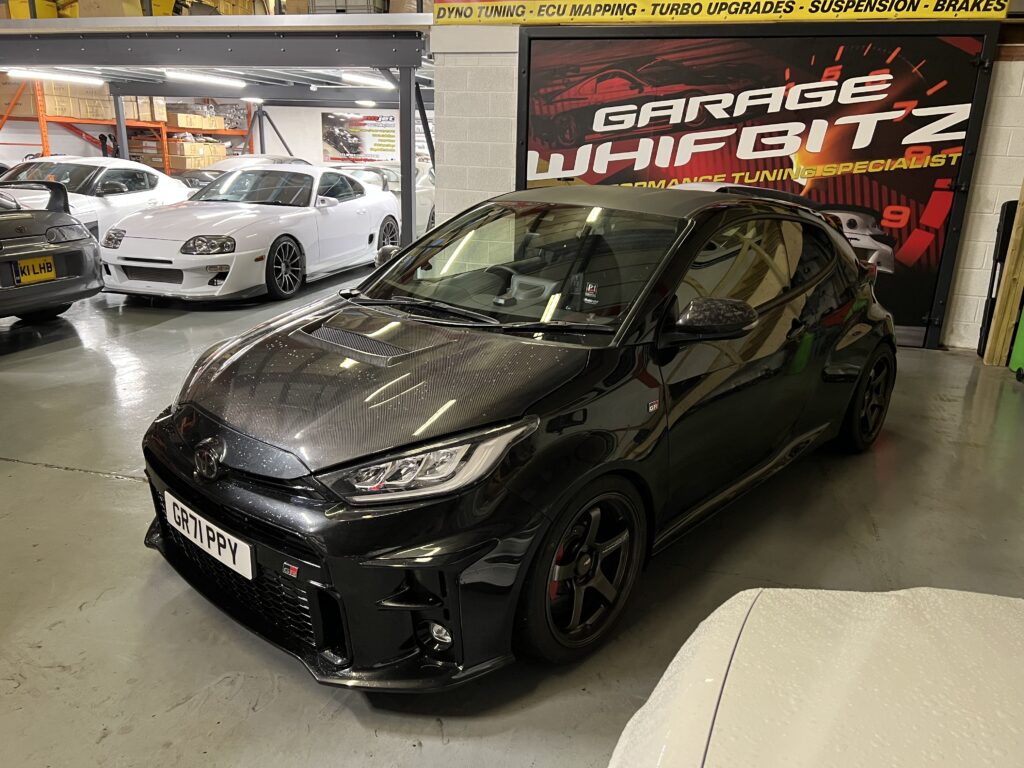 Fuel system upgrades including fuel pumps, fuel injectors, fuel rails, adjustable fuel regulators, braided fuel lines, etc
Cylinder head modifications including flow bench porting, larger uprated valves, uprated springs, port matching, etc
Clutch upgrades including single plate, twin plate, triple plate and quad plate clutches, lightened flywheels, etc
Gearbox upgrades including gearkits, sequential gearboxes
Differential upgrades including 1.5 and 2 way LSD depending on usage
Full engine building service, from a standard rebuild to a full on race engine, all dependant on your requirements
OEM Parts:
We also stock genuine parts imported direct from Japan at a reduced rate compared to the UK prices. Toyota, Nissan, Mazda, Honda & Subaru parts.
We can also source parts which are unavailable in the UK, please contact us with your requirements.
Parts Supply:
We are main distributors for HKS, Blitz, BC Racing, Tein, Porterfield Brakes, Spec Clutch, Ti Exhausts, Greddy, Advan Racing, Rota wheels and many more.
We can also order more or less any part from all the major brands of tuning parts available in the aftermarket world. HKS, Blitz, Greddy, Trust, Apexi, Tein, RPS, TRD, Nismo, Volk Racing, Advan, Aeromotive, Porterfield brakes, Buddy Club, Uras, Tomei, OS Giken, the list goes on and on! If you need a part and cant see it on our website, it doesn't mean we don't do it, so please just ask.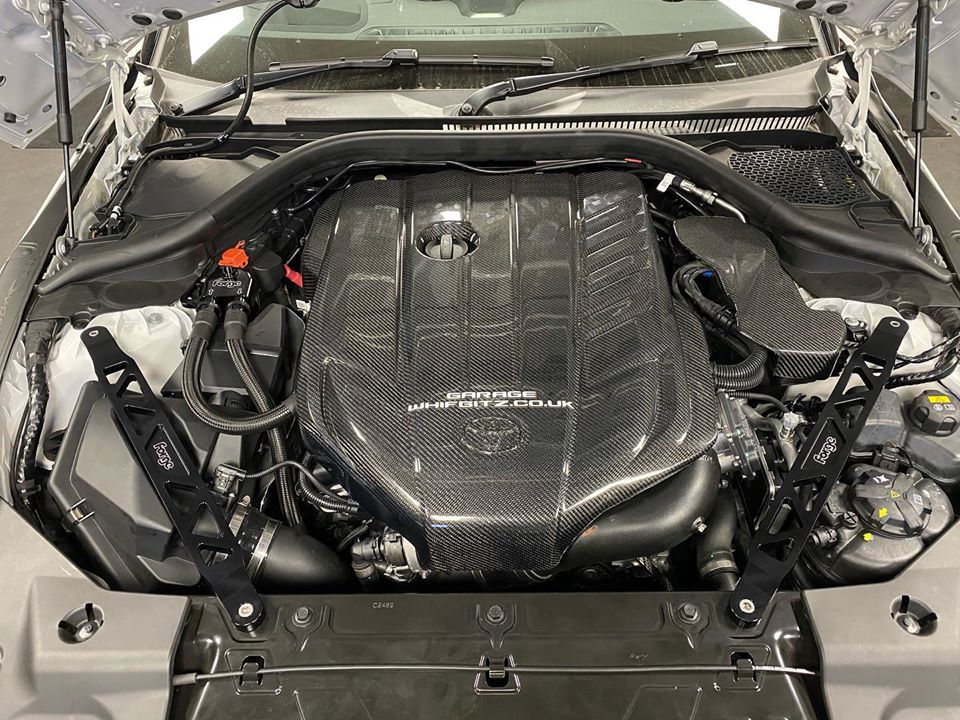 General Servicing & Repairs:
We don't just offer modifications, we also service and maintain your vehicle for you. We only use top quality products, the best available on the market:
Engine oil using Motul oil and top quality oil filter such as K&N, Nismo and TRD, brand dependant on vehicle
Motul diff and gearbox oil
NGK iridium and NGK race spark plugs
Cambelt changes using OE products or aftermarket, depending on modifications & vehicle
Brake fluid using Motul products
Fuel filter using OE products
Air filter, we generally fit aftermarket air filters for the best filtration and power
General check over reporting on any further work required
Full suspension restoration using new components
We also have our own range of products available for certain vehicles, mainly for the Toyota Supra and more recently the Nissan R35 GTR . Produced through many years of research and development our products are made to the highest of standards fully tested on the road and track.
Parts available include turbo kits, carbon parts, exhausts, intercoolers, brake kits, billet products, and many more, please see our website online shop for parts for your car.
Here at Garage Whifbitz we have a Dynojet 2000BHP rolling road, which is the very latest and one of the best 4wd dyno's on the market, the Dynojet 424x LC2 2000BHP dyno/rolling road. These dyno's are well known to handle big power cars without the wheel spin issues that are present with cheaper lower powered dyno's. This means repeatable power figures which is very important when tuning a car.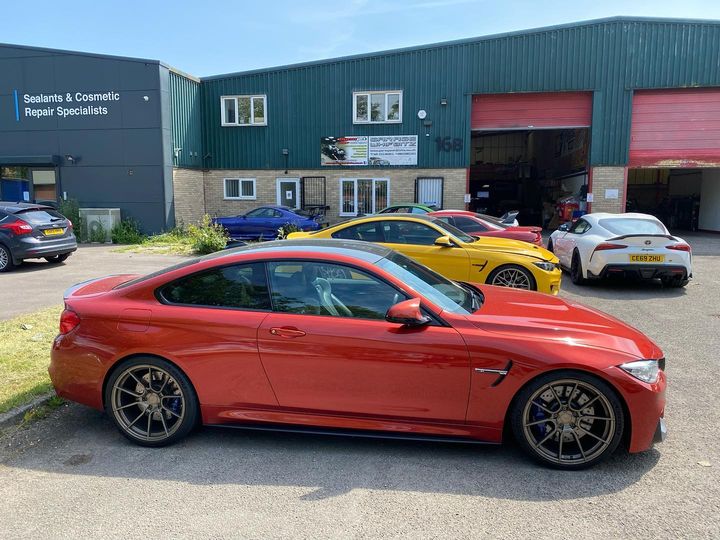 Unlike a lot of dyno's in the UK, we have installed our Dynojet dyno in a fully soundproofed room at a huge expense. The cooling fan is pushing cold in from outside for the best cooling available, so the air is always fresh and cold. The cooling fan we use has an adjustable speed controller to insure the dyno room is operating at its optimum level to cool your car correctly. The exhaust is extracted with a silencer out to the atmosphere. This makes our South Wales dyno one of the best dyno cells in the UK.
We have the best Dynojet 4WD dyno they offer which includes the optional Link system which means we can run any car on the dyno. For instance some of the latest modern 2wd cars need to have all 4 wheels turning otherwise they go into limp mode, with the Dynojet Link system this doesn't happen.
The 424xLC2 features 2 x 24″ knurled, precision balanced drums, 2x Eddy Current Load Absorption Units, measures up to 2000 HP, 2000 FT LBS, 200 MPH, and is capable of 1600HP peak absorption (in AWD) making it the most powerful load control dynamometer on the market.
We can offer tuning on stand alone ecu's like Syvecs, Link, and others. Along with installation of the ecu with additional sensors if required, we can do it all in house.
The dyno is also available to rent by the hour if required and we are happy to do dyno days for owners clubs.
Plug in remaps are available for most modern cars with OBD ports. Whether you want a power upgrade or better fuel economy, we can do it for you, please contact us for prices for your application.