Description
Garage Whifbitz turbo kit for the Toyota GR Yaris and GR Corolla.
If you want to take your Toyota GR Yaris or Corolla to the next level then this is what you need, our turbo kit is capable of 600+bhp with the supporting mods fitted. We are constantly amazed by the G16E-GTS 1.6 litre 3 cylinder engine, they can make 600+bhp but still have low down response and driveability.
The G25-550 turbo is capable of making 450bhp on pump fuel and about 500bhp on E85 with faster spool up than any hybrid turbo we've seen. Dyno graph's below are running 1.8 bar boost on pump fuel and 1.9 bar boost on E50 ethanol, as you can see from the graphs the power goes up 42whp which is about 70bhp at the flywheel making 483bhp with more on tap if you want to push it further.
The G25-660 will make about 500bhp on pump fuel and about 600bhp on E85, as expected its slightly laggier than the G25-550 but will obviously make more power.
Our turbo kit comes with the following parts:
Garrett G25-550 or 660 turbocharger
Garage Whifbitz tubular stainless steel manifold
Turbosmart Gen V 45mm external wastegate
3″ stainless steel downpipe with external wastegate plumbed back
3″ stainless steel midpipe/GPF delete pipe with resonator
Intake pipe made to fit the Eventuri intake kit, if you are using a different intake you will need need to modify the pipe slightly
Intercooler pipe to connect the turbo to intercooler, this is made to fit the Airtec intercooler so there might be adjustments required for different brands of intercooler
Braided Oil and water lines with Funk Motorsport heat sleeving
Optional extras include:
Highly recommended is Thermomet heat management for the tubular manifold, this is really important on the GR Yaris & Corolla as the turbo sits behind the engine with very little airflow and the intake pipe sits directly above the turbo. The intake needs to be as cool as possible for the engine to make as much power as possible.
Wastegate and turbine housing blankets, same reason as the above. Or we can have everything covered in Thermomet, the wastegate, turbine housing and intake pipe.
Extra parts required:
Syvecs stand alone ecu
Air intake kit, ideally the Eventuri kit as thats what our turbo kit has been designed to fit with
4 port boost solenoid
Blow off valve
Upgraded injectors
Upgraded intercooler
Upgraded valve springs and cams
Ideally a forged engine if you want to push the power with better reliability
If you are going above 450bhp you will also need an upgraded fuel system with an extra fuel pump, we have our own kit available
You could run the turbo kit on low boost with a stock engine if you want to do it in stages.
All of these parts can be supplied and fitted here at Garage Whifbitz or supply only if you want to fit them yourselves.
Please note, the kit may need some adjustments to fit a GR Corolla.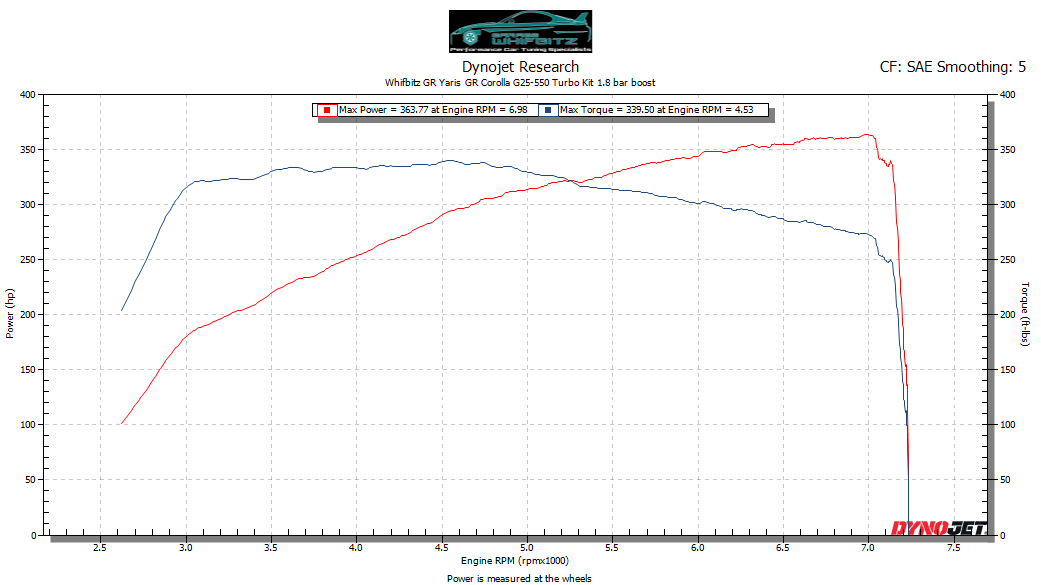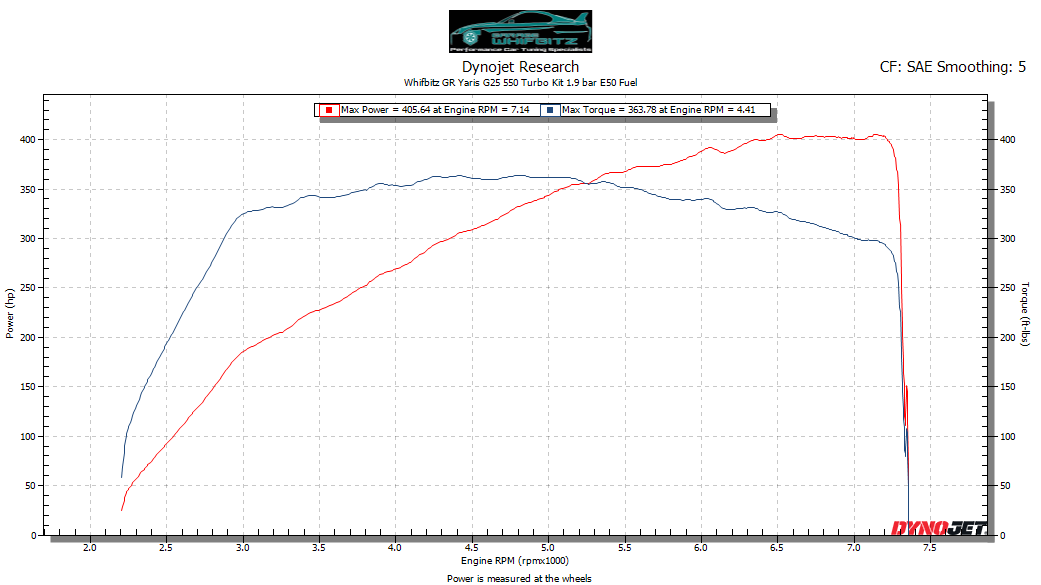 We offer this part exclusively for motorsport vehicles.
By purchasing, you confirm that you are not using this item for a vehicle that is used on public roads.