Description
The TinyDash is a compact and powerful display designed to offer customers vital real time information from their vehicles electronics.
The palm sized unit has been designed with simplicity in mind and to ensure users a hassle free installation process. It requires only one switched 12v supply along with a two wire CAN bus connection.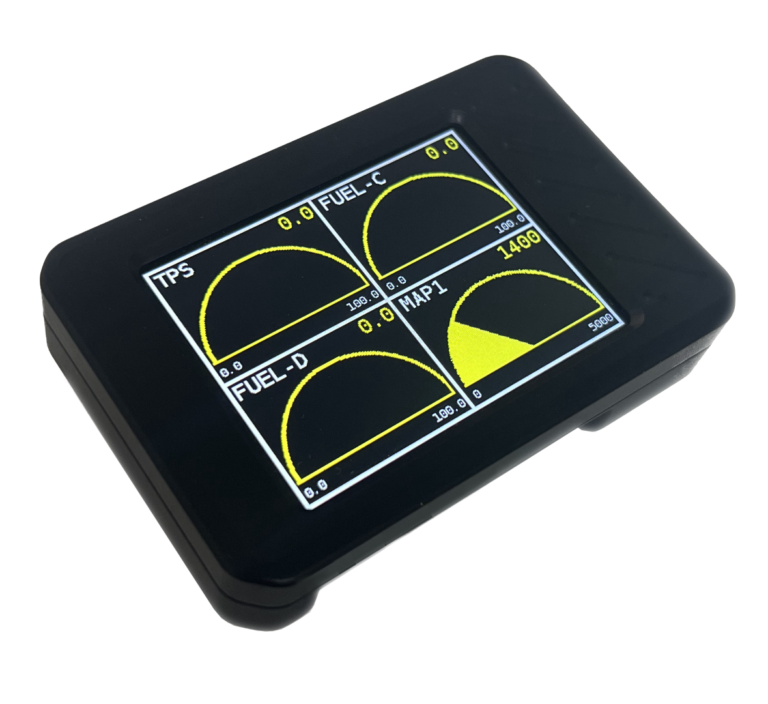 Introduction
The Syvecs 2.4 Inch TinyDash is a compact competitively priced display designed as an easy to install and convenient source of vital information from your powertrain control system.
The unit which fits in the palm of your hand has been designed around simplicity and provides all customers and dealers with a no fuss product experience.
Extensive CAN integration
Syvecs is known industry wide for our OEM/ECU CAN data abilities and the TinyDash is no exception. We have taken our most popular CAN database decoders and placed them within the TinyDash allowing for direct communication to many powertrain CAN buses. This enables users to get information quickly from their vehicle or after-market ECU displayed on the screen without the limitations of the ODBII protocol. A list of supported vehicles/Ecus can be found below.
Should a vehicle/ECU not be listed installers can use our Generic CAN receive and configure their own.
Connectivity
Two low current PWM outputs are included within the TinyDash. These are user configurable via our SCAL software. We have even included a Wastegate strategy and Custom PWM strategy to compliment them.
Three analogue inputs are also onboard, each with software selectable pull-ups and allow for many standard analogue and temperature sensors. It is even possible to send this sensor data to your engine controller via CAN increasing system I/O, for example a Calibration Switch.
Customisation, Warnings and Alerts
The TinyDash has many customisable display options allowing for tighter integration into existing vehicle colour schemes along with an adjustable backlight which can be controlled via a CAN or an available analogue input.
Users are also able to configure warnings and alerts for temperature, lambda and more.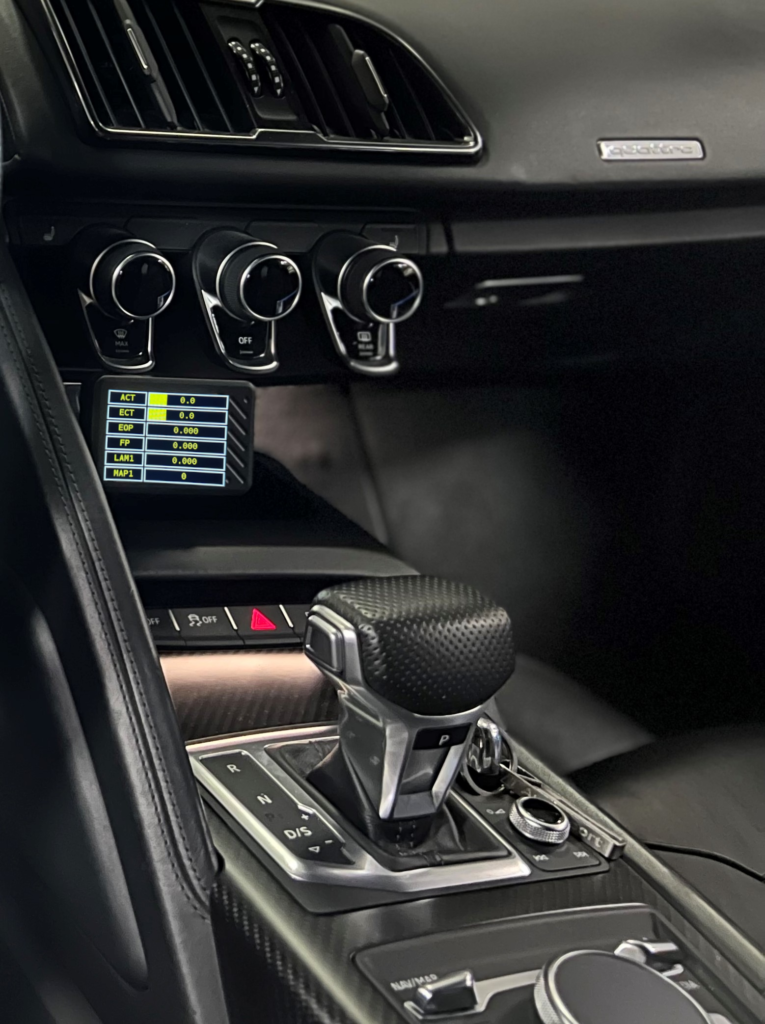 Intuitive PC Software
Advanced, yet easy to use software . Flexible Input and Output functions, Full CAN BUS configuration, Alarm setups, Layout adjustments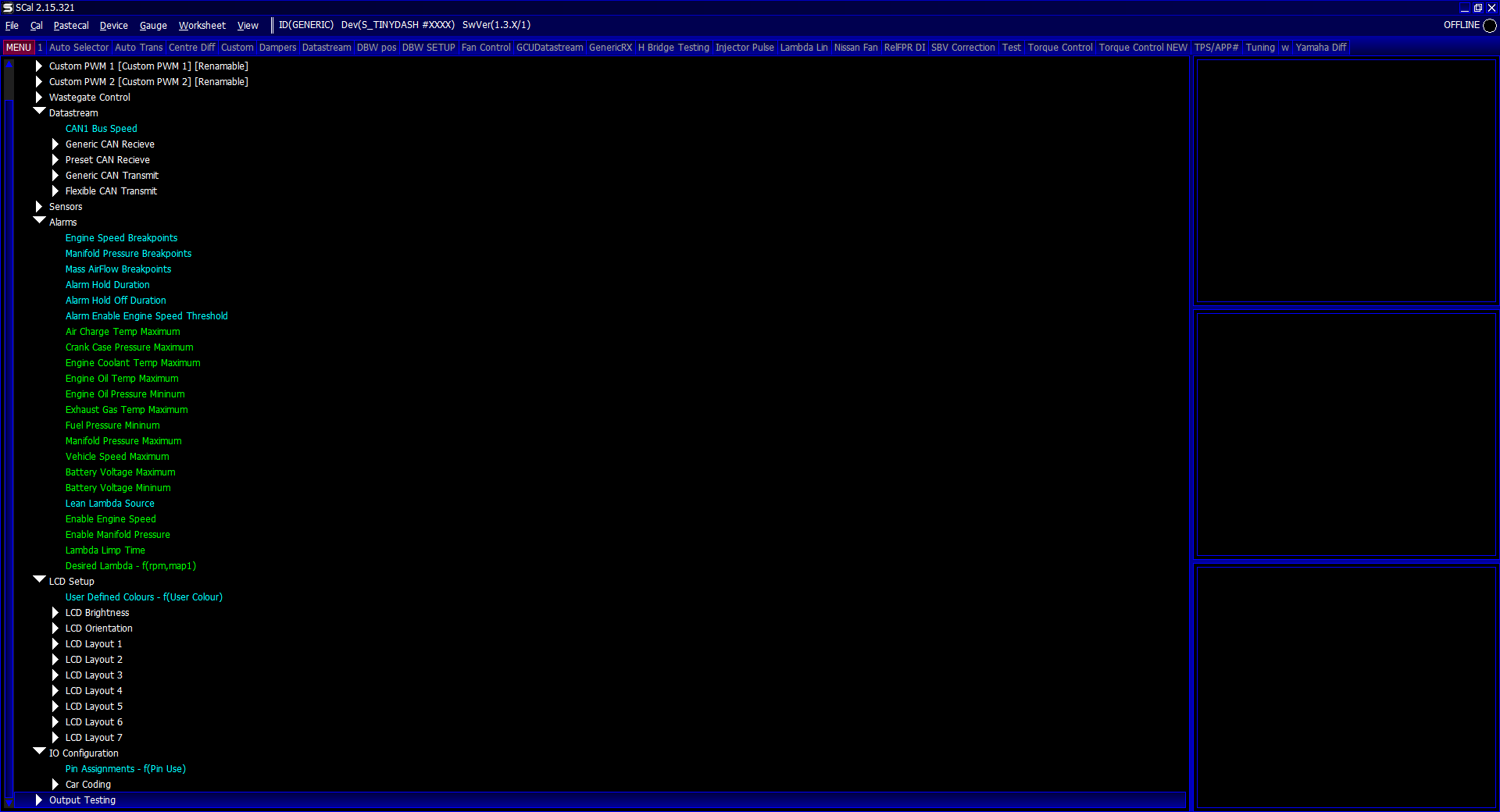 Instant Layout Changing
Via the use of wired switches or CAN messages the TinyDash is able to jump between layouts instantly to allow users multiple levels of information
Adjustable Backlight
Adjust the Backlight based on variables into the TinyDash. A 0-100% adjustment is available for Day and Night mode, allowing users to dim the backlight when headlights are on for example
Multiple Layouts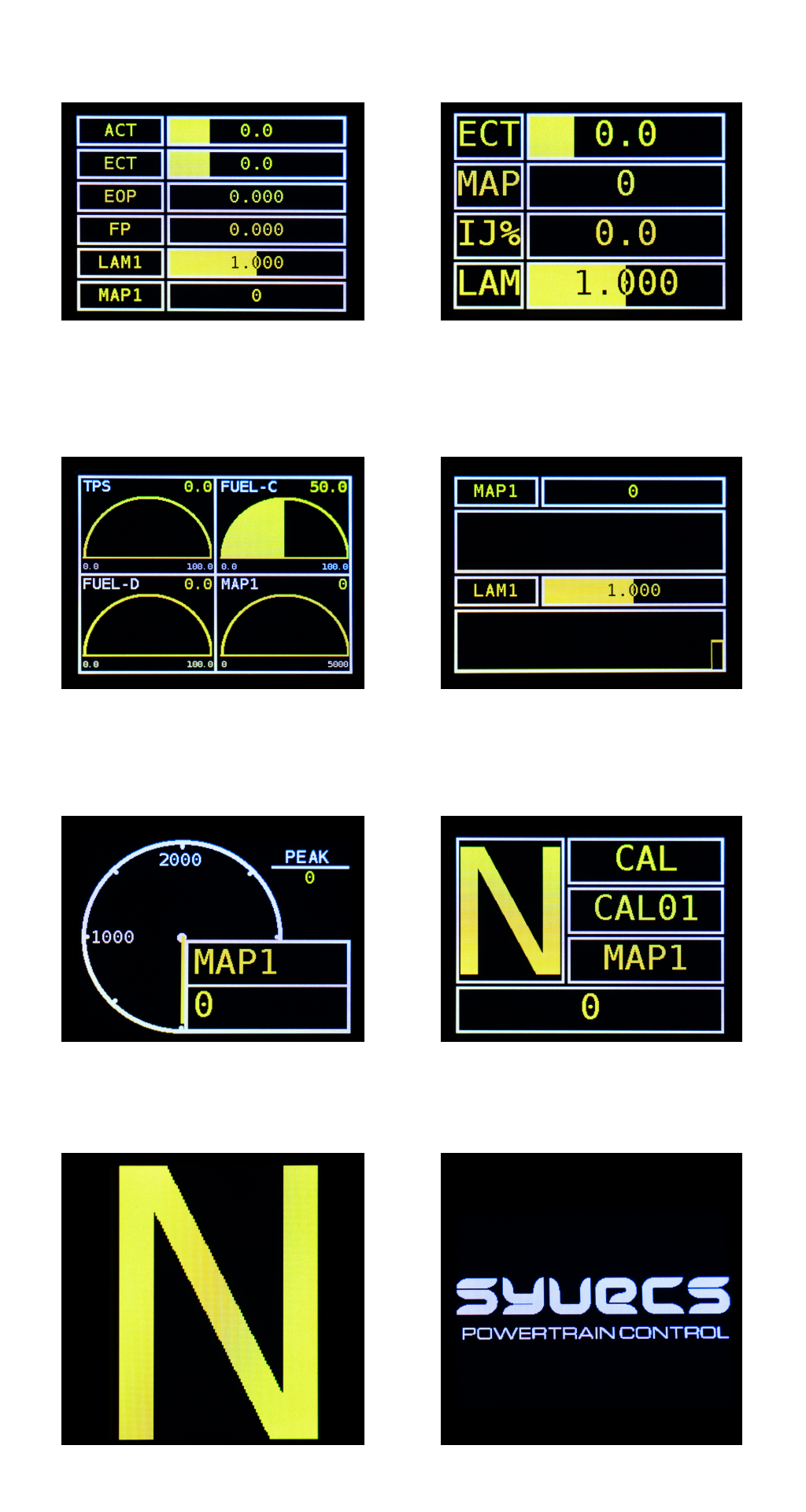 Easy to Mount
The TinyDash can be fitted with many off the shelf 1/4in camera brackets or be mounted via the 3 x M3 holes on the back. Either solution offers a strong and firm installation which still allow access to the USB communication port.
The TinyDash is also a boost controller!
Wire in a Map sensor, Cal Switch and a boost solenoid and enjoy our wastegate control strategies from our ECUs with Closed loop PID targeting and Phase/Antiphase control
Specifications
Outputs
2 x PWM Outputs – 2Amp Peak (100ms) / 1Amp Continuous
1 x 5V Sensor Supply (400ma Max)
Inputs
3 Analogue/Thermistor Inputs (0-5V) with software pull-up
Interfaces
USB C For Updates and Configuration
1 x CAN 2.0B, user programmable
Power Supply
6 to 26V ignition switched supply
Physical
Harwin Datamate Connector
78mm x 50mm x 20mm
High-quality anodised CNC aluminium body
and military spec wiring (Tyco Spec44) ensures a rigorous and long-term use.
Supported OEM CAN Platforms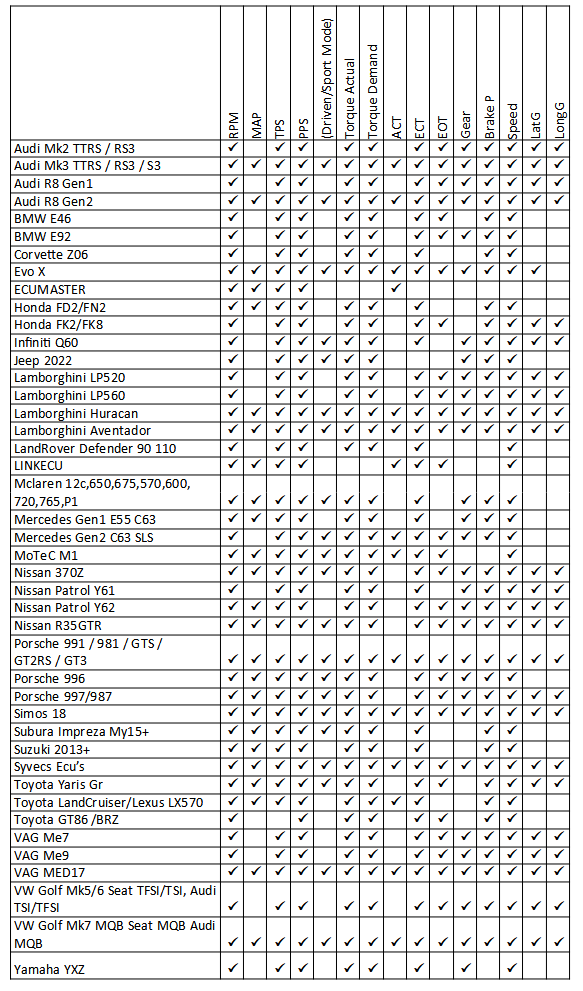 Supported Aftermarket ECU CAN Platforms